a Beach Chic Getaway in Hopkins, Belize
a beach chic get-away in Hopkins, Belize
Welcome to The Lodge at Jaguar Reef
A Beach Chic Getaway in Hopkins, Belize
For over twenty years, The Lodge at Jaguar Reef has been the resort of choice for thousands of travelers who enjoy our central location, our comfortable cabanas and suites, our beachfront dining and our easy access to many of the natural wonders that have made Belize a world-class adventure travel destination!
Escape to a tropical paradise and discover a quaint, tranquil and laid-back beachfront retreat with sunny skies and panoramic views of the ocean, just minutes away from the Garifuna Fishing Village of Hopkins.
This Belize beachfront resort is a haven of relaxation, with an onsite full service spa, beachfront dining, lounge bar, a kids' pool, a heated infinity pool with swim up pool bar, beachfront accommodations, kayaks, bicycles, hobie cat, paddle boards, land and water sports adventures.
The Ultimate Beachfront Accommodations
Artistically raked sand around tropical vegetation lines the pathway leading to your door. As you enter your cabana or suite, you will have a sense of spacious privacy – fresh and immaculate. Local artwork and little touches will remind you that you are on an adventure in a very beautiful, natural place.
Relax on your cabana porch or on the balcony of your suite, and lose yourself with the unobstructed views to our white sandy beach and beautiful turquoise backdrop of serene soothing sea. All accommodations offer air condition and many other amenities that create the perfect ambiance to unwind and enjoy your vacation.
2 Bedroom Seaview Penthouse with Pool
Claim the best ocean views the Lodge at Jaguar Reef has to offer with this third floor beachfront unit. Shades of blue and turquoise lounge around the fully equipped kitchen, two spacious bedrooms, and two full baths. Furnished with local artisan products, find pieces thoughtfully placed throughout for your comfort. Taking a dip doesn't require a single step beyond your private plunge pool until you're ready to dig your toes into the sand.
The Paddle House has a breezy Caribbean feel, a culinary destination loaded with an array of delicate flavors, freshness of ingredients and impeccable presentation all with spectacular views, a comfortable and casual atmosphere. Looking for something a little more casual? Jaguar Reef's iconic, over-the-water beach bar offers endless views of the beautiful Caribbean Sea and more opportunities for fun and relaxation than you can imagine. It is the only bar of it's kind in Belize, serving a variety of delicious ceviches, dips, and signature drinks.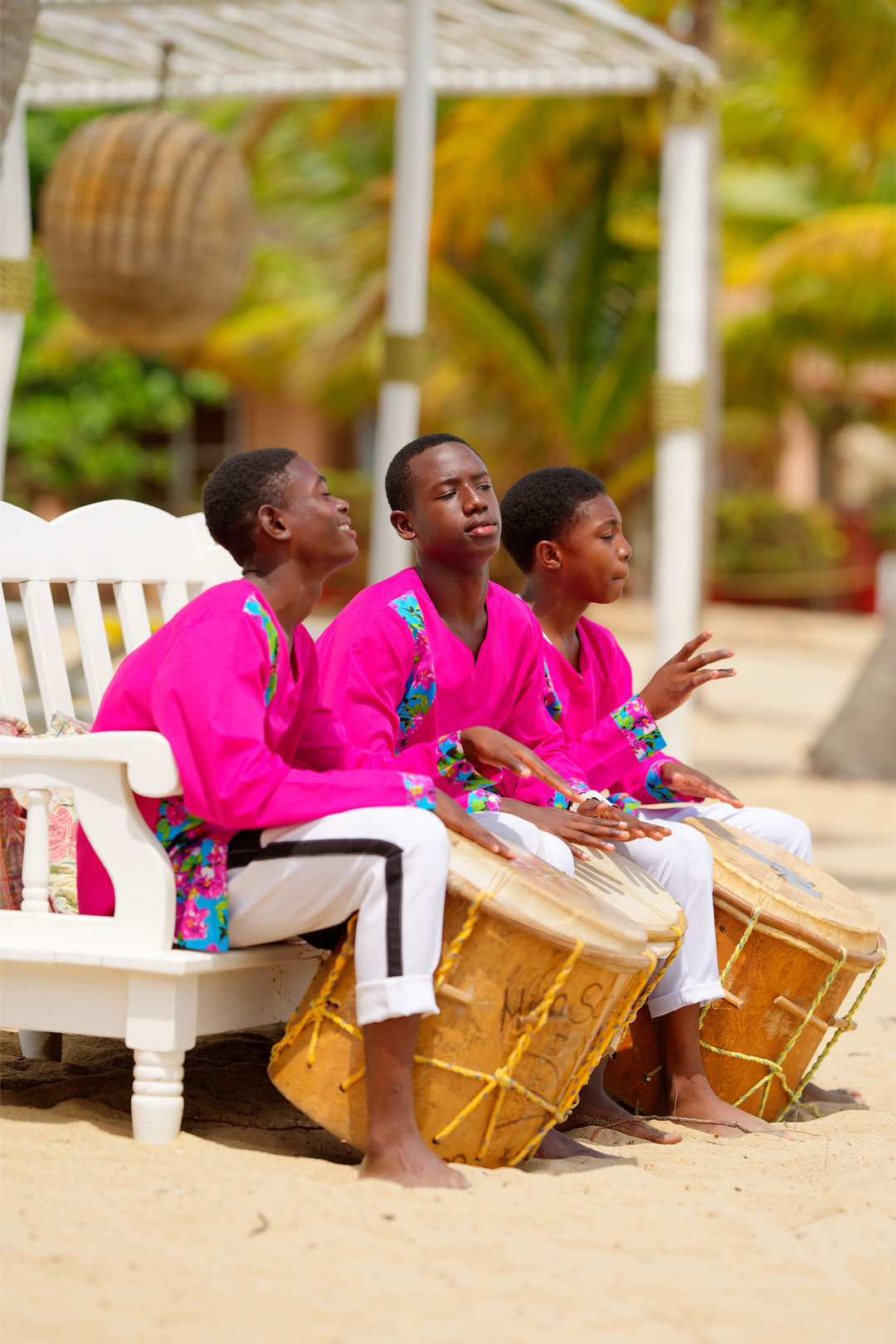 Our All Inclusive Belize Vacation Packages provide a variety of options for relaxation, romance and adventure!
Belize is well known as a diverse vacation destination in Central America. With a variety of amazing adventures, combined with exceptional accommodations, great services and facilities in stunning settings, you can have an awe-inspiring experience, while on vacation in Belize. We take the worry out of planning so that you, your family and friends can focus on having a lifetime of memories together, guaranteed to bring you back for yet another visit to Belize.