Beachfront Accommodations in Belize
Our collection of superb beachfront resorts can be booked separately or combined for one unforgettable Belize vacation experience. Each resort offers a gateway to a breathtaking Belize experience. Whether it is a family vacation, a getaway for friends, a honeymoon, a trip to discover the local flavor and culture of a destination, travel for well-being, a diving or fishing adventure, group trip or a once-in-a lifetime experience, we have a resort that's just right for you.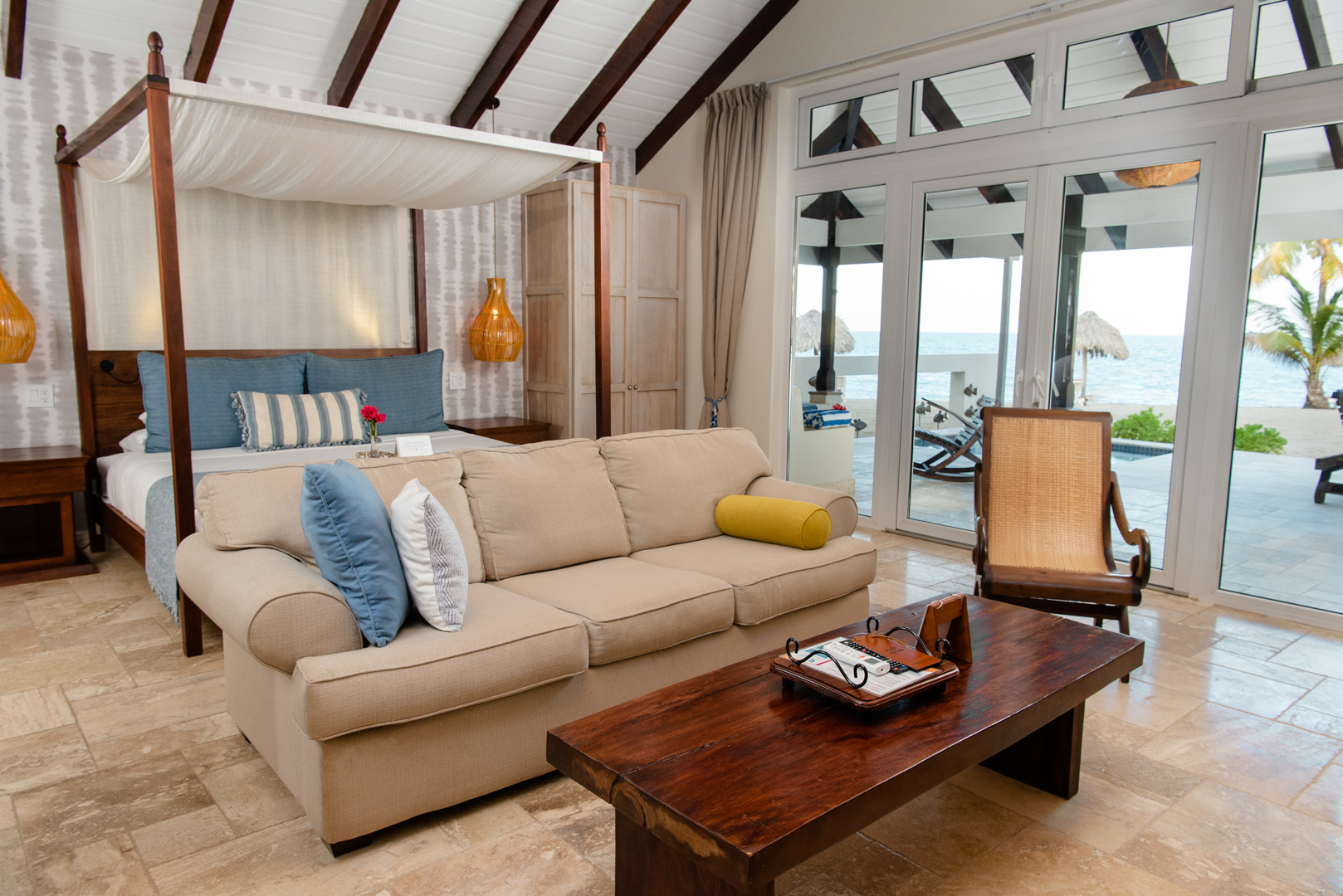 Thoughtfully designed to offer the ultimate in luxury, our Seafront Pool Suites boast unobstructed views of the Caribbean Sea. Ideal for couples, these units provide 1,200 sq. ft. of space, in-room & outdoor sitting areas, vaulted ceilings, enclosed patios, and outdoor personal plunge pools.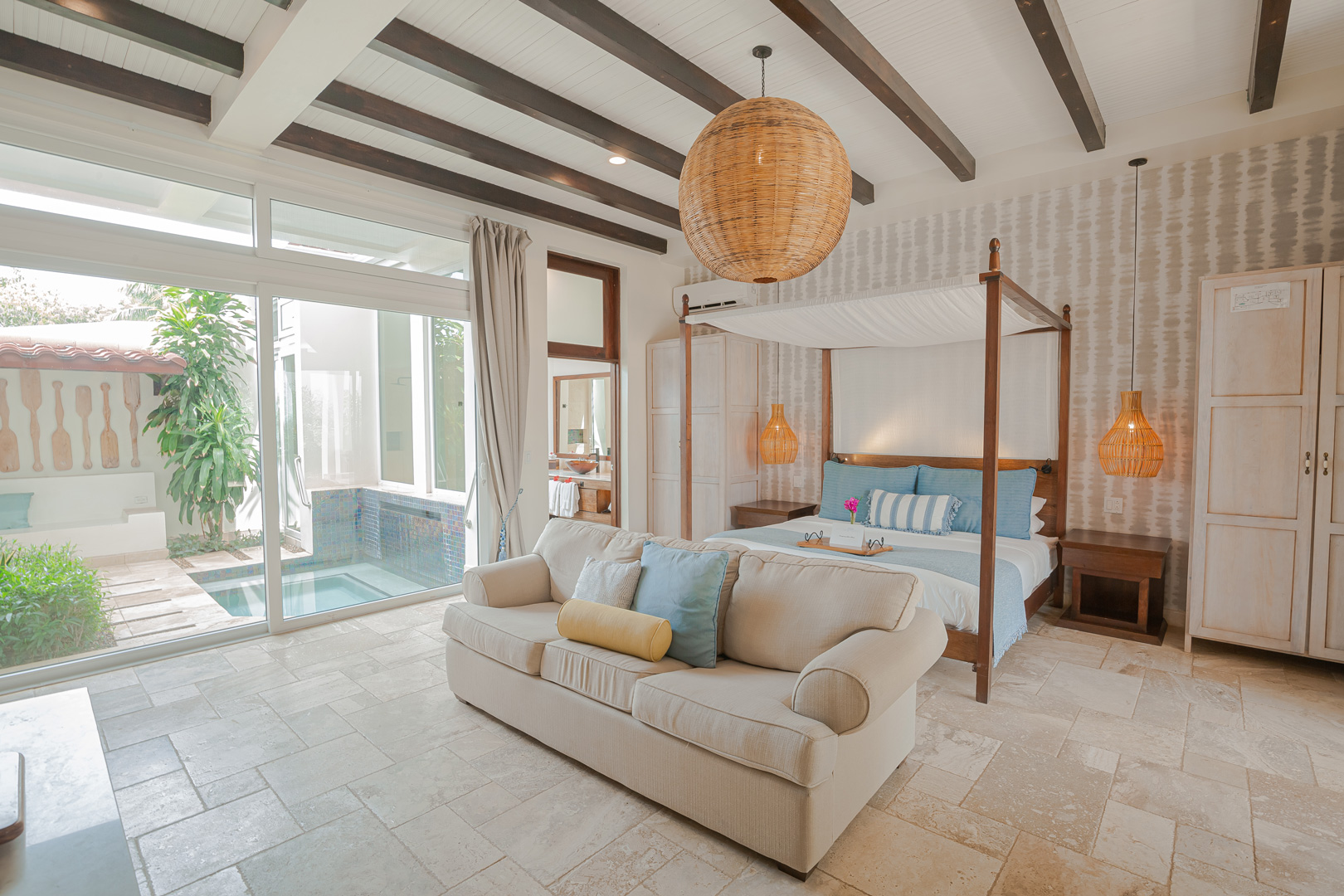 Housed in a 2-storey condo-style building, each of our Deluxe Suites features 1000 sq. ft. of interior space. Enclosed balconies (upper level) & patios (ground level), in-room & outdoor sitting areas, and outdoor personal plunge pools ‐ perfect for that lazy evening dip whilst catching the sunset ‐ add to the seamless elegance of these units.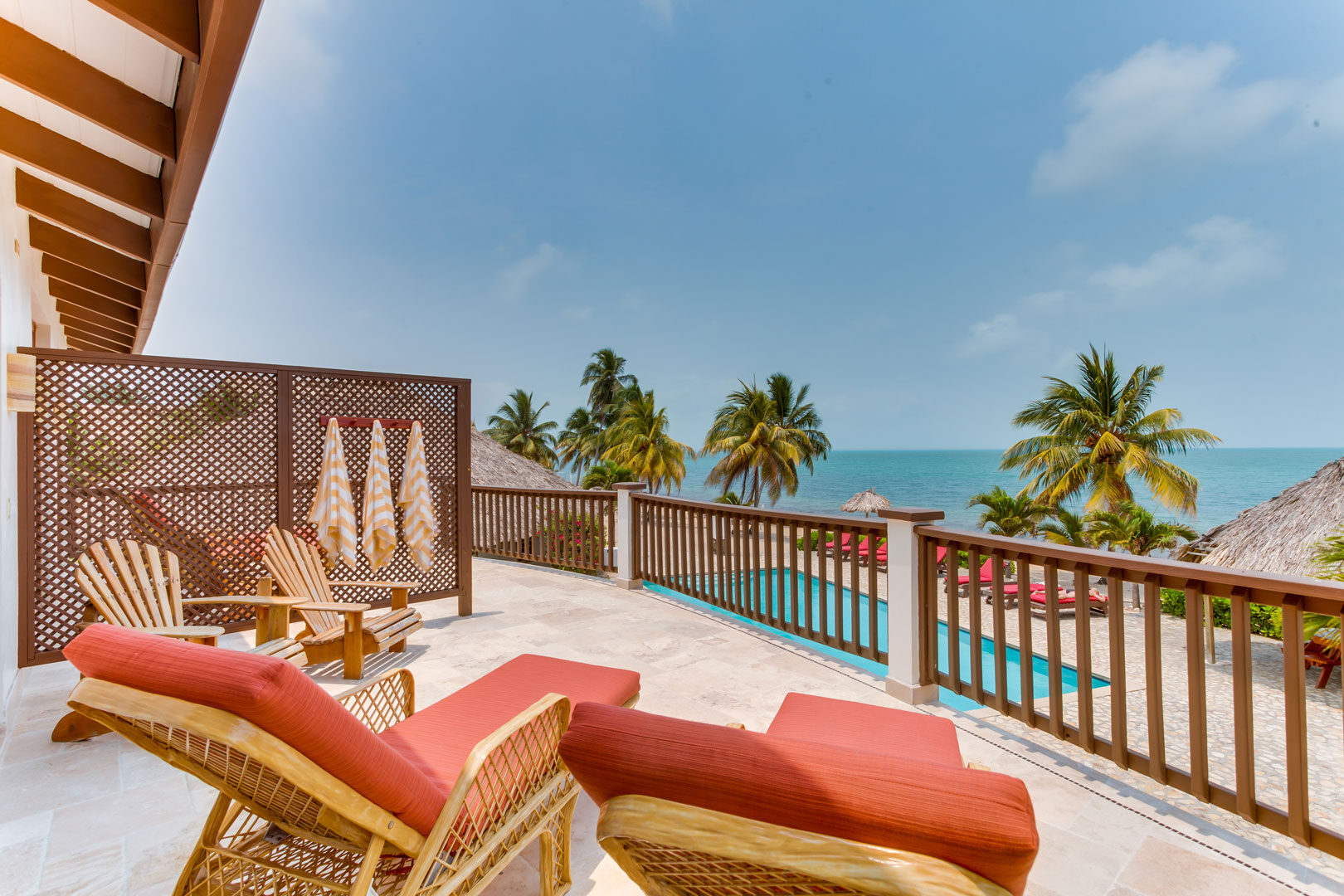 All Beachfront Suites have balconies overlooking the beach and are just steps away from our beachfront pool. They are designed with spacious comfortable living areas, fully equipped kitchens with mahogany furnishings and two large bedrooms with two full bathrooms perfect for family or friends getaway. Upper suites have high vaulted ceilings and spacious balconies overlooking our pool and beautiful beach. Lower suites have spacious patio areas and are just steps to our pool and beach. All two bedrooms offer the option of a queen bed in the master bedroom and a queen bed in the second bedroom or 2 twins.